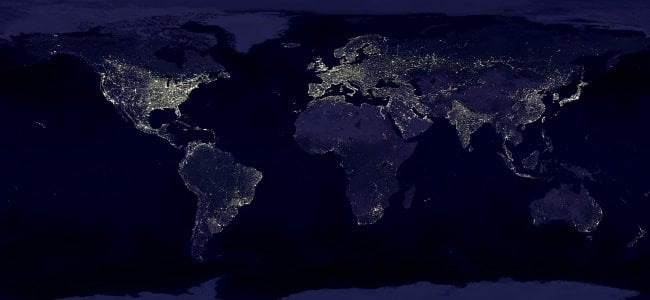 Windows 10's first big update in November 2015 added a device-tracking feature. You can now enable GPS tracking and remotely locate a lost Windows 10 tablet or laptop just like you'd track a smartphone, tablet, or MacBook.
Previously, this required third-party software like Prey. Now, it's integrated for everyone to use with a Microsoft account. It is off by default, so you will have to enable it before you lose your device.
Limitations
Before you enable this feature, be aware that it has some limitations. This is only a device-tracking solution, and it won't allow you to remotely wipe or lock your PC. You also won't be able to play an alarm or snap a photo of the person using your device with the webcam. It will only show you your device's location– that's it! Microsoft may add more features to this in the future, but it hasn't yet.
This also won't work quite as well as a lost-smartphone-tracking solution. You can have your computer automatically check in and report its location, but it needs to be powered on and connected to the Internet to do so. A smartphone with a cellular data connection is always-on, always-connected, and can be more easily tracked.
It's also possible for a thief to wipe your device, restoring it to factory settings. This will stop you from tracking that device. Windows 10 doesn't offer the factory-reset-protection iPhones, iPads, and even modern Android devices do.
Enable "Find My Device" in Windows 10
To enable the device-tracking, open the Start menu or Start screen and select Settings.
If you've already lost your PC or tablet, there's usually no way to enable this remotely. If you've previously installed a remote-desktop solution like Chrome Remote Desktop, TeamViewer, or another remote-access program, you could try to remotely access your PC and enable the device-tracking feature.
Navigate to Update & security > Find My Device in the Settings app to find this feature.
You'll need to be using a Microsoft account to enable this. You'll log into that Microsoft account from a web browser to track the device if you ever lose it.
You'll see a message saying "Find my device is off" if you haven't enabled it yet. Click the "Change" button to enable this feature.
Activate the the "Save my device's location periodically" option when prompted and your Windows 10 PC will regularly and automatically send its location to Microsoft. This will allow you to locate your PC even if it isn't powered-up and online when you go to track it, as you can view the last known location.
Choose a Name for Your PC
The PC appears in the list of registered devices with the name set on the PC itself. To rename the PC and give it a more usable name, open the Settings app on the PC and navigate to System > About. Click the "Rename PC" button and give your PC a more meaningful name.
Track Your Lost Device
When you want to track your lost device, open a web browser and go to account.microsoft.com/devices.
Sign in with the same Microsoft account you used on that Windows 10 PC you want to track.
You'll see a list of devices registered to your Microsoft account. Scroll through the list and look for the device you want to track. You'll see "Last seen at [time] in [City]" to the right of the device.
Click the "Find my device" link and you'll be able to track the device on a map. If the device is powered on and connected to the Internet via Wi-FI, a wired Ethernet cable, or a cellular data connection, its location will update regularly.
---
Microsoft is bringing Windows 10 for phones and Windows 10 for PCs closer together. The desktop version of Windows 10 is now getting features that were previously only on Windows phone. The "Find My Device" feature is just one example of this. If you have a Windows 10 phone, you can enable "Find My Device" in almost exactly the same way and track a lost Windows phone from the same Microsoft website.
Image Credit: Earth's City Lights from NASA
google_ad_section_end
Source: How to Track Your Windows 10 PC or Tablet If You Ever Lose It