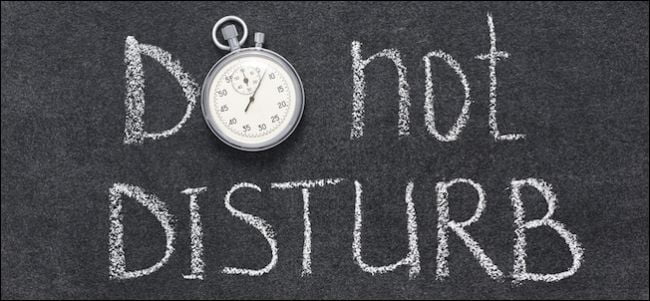 If you use Messages on your iPhone, iPad, or Mac, then you probably know how quickly you can become overrun with message notifications, especially if you're part of a group message. Thankfully, there's an easy way to mute specific messages so you're not disturbed.
Messages is great, especially if you use it in conjunction with text forwarding on your Mac or iPad. It's especially useful for group messages. If you and your friends or family all use an iPhone, then everyone can chat freely and message will be grouped together and you can reply to everyone as a group.
Unfortunately, if everyone in the group is replying to one another throughout the day, your device will quickly fill up with voluminous notifications. That said, you can easily mute group or even individual messages using the Do Not Disturb function. We should point out, this isn't the same as turning on DND for your device, which will turn off notifications for everything in one fell swoop.
Muting Messages on Mac
If you're using a Mac and you want to mute an individual message or group chat, then you first need to select the thread in question and click "Details" in the upper-right corner.
A window will pop out and you'll see options to interact with recipients such as to text individually, FaceTime, or even call them. Below this you will see an option to turn on "Do Not Disturb".
When you do this, you will still be able to see that you have unread messages because the red number badge will still appear over the Messages icon (if you keep it in the Dock), but you will no longer receive notifications.
Muting Messages on iPhone or iPad
Turning on Do Not Disturb on your iPhone or iPad is a similar process and will yield the same result, which is to say that you will still see that you have unread messages but you won't receive any notifications.
To mute a message thread on your iOS device, first select the message in question and tap "Details" in the upper-right corner. Once you're on the Details screen, scroll down and tap On (or Off) the "Do Not Disturb" option.
Keep in mind that if you have text forwarding set up on multiple devices, then you will have to turn Do Not Disturb on for the offending message thread on each device. So, if you're still getting messages on your other devices, now you know why.
Being able to mute messages so that you're not inundated with notifications means that you're only notified for messages that are important to you. Remember, this method isn't the same as simply turning on DND for your device, such as if you don't want to receive notifications for any messages, phone calls, etc.
We hope you found this article helpful, if you have anything further you would like to add, such as a comment or a question, please leave your feedback in our discussion forum.
google_ad_section_end